ADK Gold Nugget Derby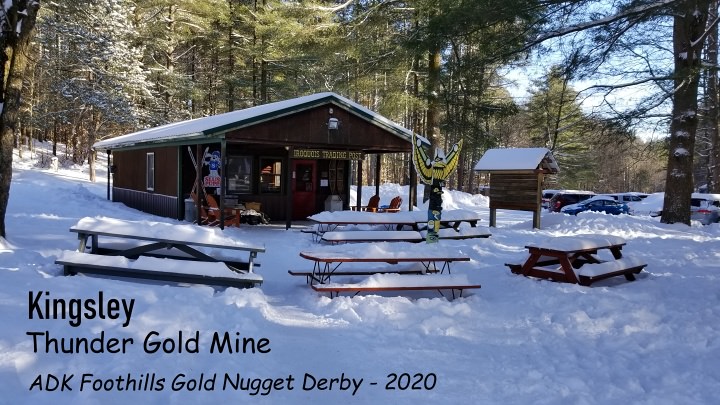 Gold Nuggets:
Each Cub will be given a small scoop of "gold nuggets" after each station. Within the bucket is a large stone with one word of the Scout Law on it. The Cubs who receive the larger stones receive a prize.
Event Cost:
$15 per Scout/Sibling
$10 per Adults
Schedule of Events:
9:30 AM Check-In & Bag Making
10:15 AM Activities Begin
12:30 PM Lunch Served
1:30 PM Dog Sled Demonstration
2:00 PM Activities Resume
4:00 PM Departure
Activity Stations:
1. Thundersnow! — Winter weather activity!
2. Avalanche Control – Newton's 3rd Law!
3. Oaken's Outfitters – Learn about proper layering to stay warm in the winter!
4. Frost Bites! — Winter First Aid!
5. Backwoods Adventure Hike!
6. Mine Cart Rush – Sledding fun, but bring your helmet!
7. Sugarbush Operations – Learn the properties of sugar when heated in this sweet demonstration!
8. Exploding Snowmen – Learn about endothermic reactions in this acid/base explosive good time!
Lunch:
Roasted Chicken Noodle Soup & Crackers
Chili & Corn Bread
Hot Dog on Bun
Water

Bug Juice
Coffee
Hot Chocolate