ADK Foothills Klondike Derby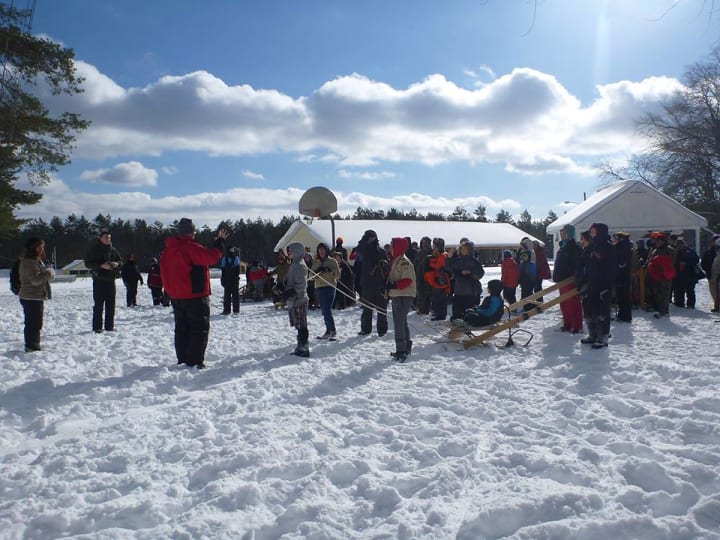 The time to register is upon us! Don't wait and be frozen out of this year's all new and exciting Klondike Derby. The first 10 troops to register will have their towns named sister cities to the Alaskan cities they'll "visit" during this year's derby.
When: February 1st; Registration opens at 8:00am
Where: Town of Ohio Rec Center, Nellis Rd., Ohio, NY
This year there are 10 different activities that are a mix of old favorites and new challenges. Please see the Leader's Guide for more information.
Lunch and a patch are included in the registration fee ($15) and includes hot dogs, homemade chili, soup, and hot cocoa. There will be hot drinks available throughout the day at no charge.
The games begin on Saturday morning but troops that would like to camp out the night before or after, or both, are welcome to come early. Please note that while there is a building for warming up, there are no outside toilets or water.