Foothills/Deerslayer Klondike Derby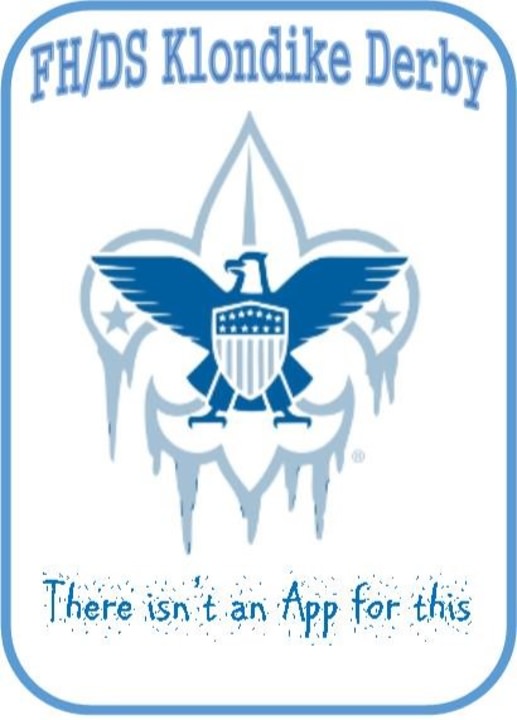 The 2020 FH/DS Klondike Derby, the "There Is No App For This", is being hosted by Camp Henderson.
This event will be run as an adventure trail style program with patrols of no less than 3 Scouts competing in various events. Webelo's Scouts will not participate with Troops, however, they can compete in the events which will be offered at their own level. They will need to supply their own sled.
The derby is being held Saturday, February 15th, 2020, from 9:30 AM until course completion or 3:30 PM. Registration will begin at 8:30 AM at the foyer of the Training Lodge (Dining Hall). Lunch Break will be between 12-12:45. There will also be an Awards/Closing ceremony held at 4:15 pm.
Fees
The cost for this event is only $11 per scout if paid by February 7, 2020, $15.00 per person thereafter. The fee includes patches, unit awards, and hot drinks. All participants should be prepared to supply their own Lunch.