Klondike Derby- PH District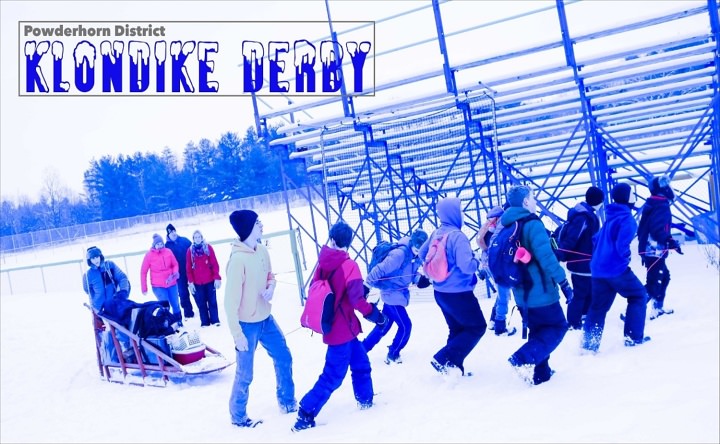 We are changing the date for the safety of our Scouts to Feb 11th!
It's time to dust off the troop sled because Powderhorn's District Klondike Derby is coming up on February 11th at Verona Beach State Park. Troops will compete in a variety of Scouting and winter challenges. Visit our webpage for more information.
Who:
Any of Powderhorn District's great Troops
What:
Bridge Buidling
Mystery First Aid
Shelter Building
Orienteering
Local Fish ID

Fire Building
Ice Rescue
Blind Race Slalom
Iditarod Trivia
Lunch on the Trail

Scouts should know basic Scouting Skills
Where:
Verona Beach State Park
When:
2/11/23- 8:30am-3:00 pm
Cost:
$10.00 Scouts/$5.00 Leaders

Host: Troop 25

Why:
Cause Scouting and snow are awesome!
How:
Get your friends and sign up with the registration button below!