Scouts B.S.A, "What's Your Emergency?" 2022 Powderhorn District Fall Camporee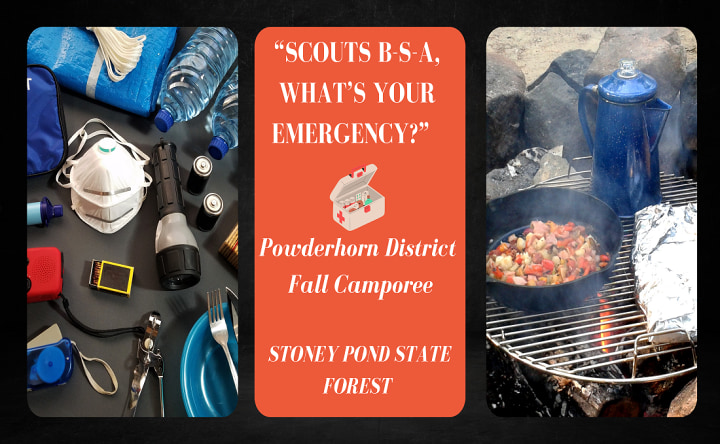 Join us at the 2022 Scouts BSA Powderhorn District Fall Camporee – "Scouts B-S-A, What's your Emergency?"
This event is limited to the first 100 registrants so don't wait to register.
The weekend outing will include activities focused on First Aid, Emergency Preparedness, Search and Rescue, and Fire Safety along with some friendly and lively competition!
The guide below will serve as a resource for answering your camporee questions. If you don't find what you need, please feel free to reach out to us.