Scouting for Food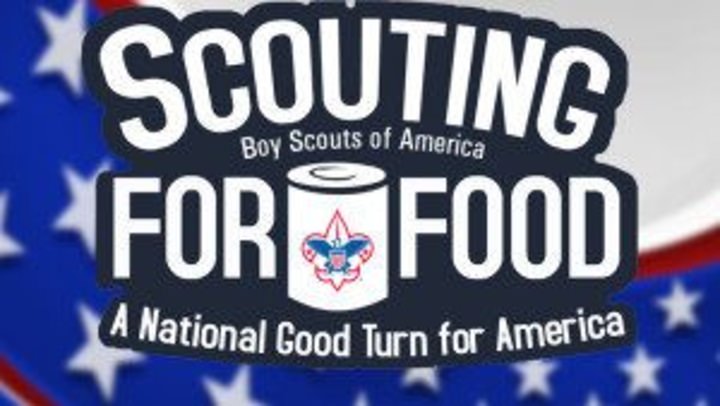 Date:
Nov 2, 2019
Location:
Council Wide
-
-, NY 13501

Scouting for Food in the Leatherstocking Council:
Cub Scouts and Boy Scouts in the Leatherstocking Council will be going door to door in residential neighborhoods leaving plastic grocery bags for residents to fill with non-perishable items that will be donated to needy families. On the following Saturday, Scouts will return to pick up the bags which should be left outside the front door. Thank you for your support!
Residential bag drop off - November 2
Residential bag pick up - November 9
Scouting for Food - Unit Instructions
Is your unit ready for Scouting for Food? This year the Leatherstocking Council is making a big push to make this year the best year ever. Last year we collected over 30,000 items for families in need. This year we want to collect over 50,000 items.
One of our challenges is that a lot of units just don't know where to start and how to get their unit involved in the program.
The Leatherstocking Council is here to help. Below is a step-by-step program on how your Pack or Troop can
Commit to the program
Coordinate with other units in your area to coordinate who will drop off bags and who will pick up bags. In some cases, a single unit does both tasks, in other areas, the Cub Scout Pack drops off the bags and the Boy Scout Troop picks them up.
Select and contact the recipient (Your choice - local food bank, feed our vets, etc…)
Register your unit to participate at the Utica or Oneonta office and pickup your bags.
Map your routes. Use Google maps and print out individual neighborhoods to hand out to your drivers.
Hang bags at residences on the front door only.
One week later, collect bags.
Coordinate transporting donations to the recipient. Verify open hours etc…
Submit collection report, service hours (from website) and return extra bags to the council office to be submitted in the Scouting for Food contest.