Snow Fort Competition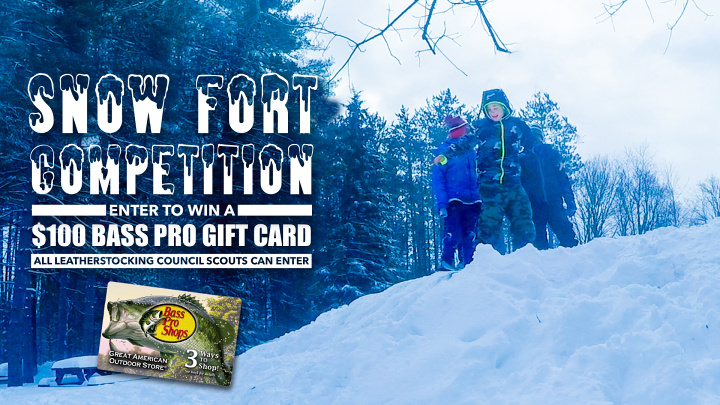 Date/Time:
Mar 5, 2021 12:00 am to 12:01 am
Location:
Online
Leatherstocking Website
Utica, NY 13501

Enter your awesome snow fort/sculpture by submitting the following to leatherstocking@scouting.org by March 5th, 2021...
Submission requirements:
4-8 photos of your awesome snow fort/sculpture

Narrated video tour (30-60 second)

Architect's name

Fort/sculpture's name

Architect's unit type, number, and village/city

Snow must be your forts main construction material
District Executives and other Council HQ staff will serve as judges.
By entering this contest, I hereby authorize Leatherstocking Council, BSA to use photographs/motion pictures/video footages, and/or electronic sound recordings of me (therein referred to as photographic or electronic reproductions).
I also authorize the use of any such photographic or electronic reproductions of me for any purpose, including, but not limited to educational and other public media as may be deemed appropriate by Leatherstocking Council, BSA. I understand that I may be identifiable from such photographic or electronic reproduction.