YPT Roundtable Q and A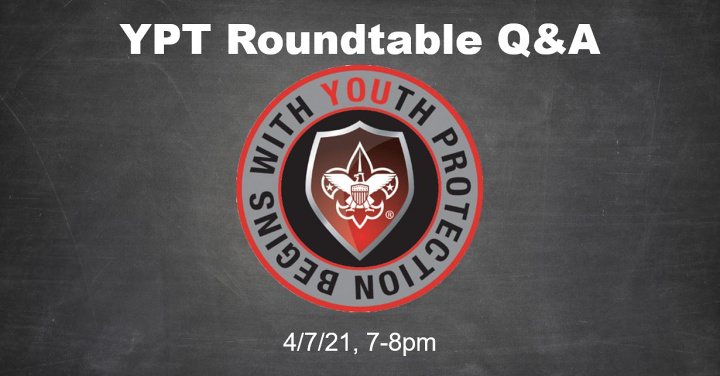 Date/Time:
Apr 7, 2021 7:00 pm to 8:00 pm
Location:
Online
Leatherstocking Website
Utica, NY 13501

Join us on Wednesday April 7th at 7 PM for a special roundtable on the latest Youth Protection updates. Recently the BSA released updated policies that clarify some important issues dealing with leadership coverage, transportation, and working with females in the Scouting program. You can join in by using the contact info below.
https://global.gotomeeting.com/join/116589997
You can also dial in using your phone.
(For supported devices, tap a one-touch number below to join instantly.)
United States (Toll Free): 1 866 899 4679
- One-touch: tel:+18668994679,,116589997#
Access Code: 116-589-997