ADK Foothills Day Camp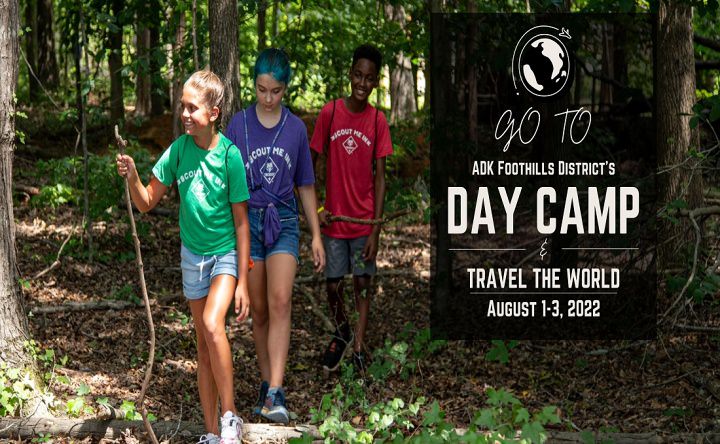 Have a Cub Scout that Loves adventure? Join us as we take a trip around the world at this year's Day Camp held at Herkimer Salvation Army!
Cubs will learn about cultures and Scouting in other countries and different skills that they can use right in their own backyard!
We start where scouting began and over the course of camp will visit all over the world.
Discover with Us...
Nature
Animals
Crafts
First Aid
Cooking
Maps
Fishing
STEM
and So Much More...