Manufacturing Explorer Post Event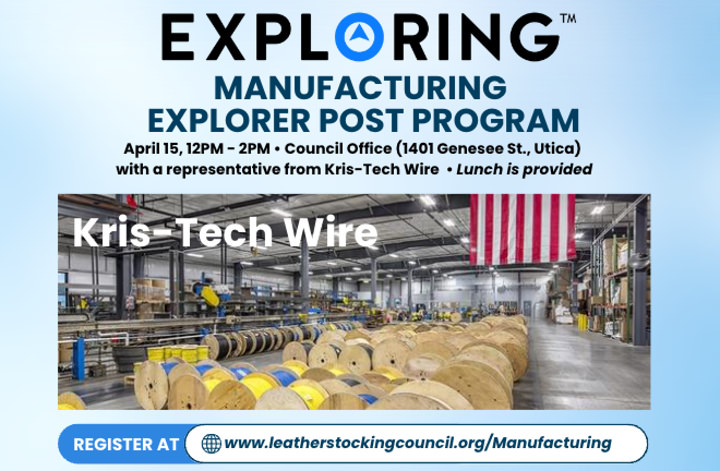 Date/Time:
Apr 15, 2023 12:00 pm to 2:00 pm
Location:
Kris-Tech Wire
Council Office - 1401 Genesee Street
Utica, NY 13501

The Manufacturing Explorer Program offers young people interested in the manufacturing industry a chance to:
- Learn about industry trends and technology.
- Network with professionals and make connections.
- Discover new ideas and solutions.
- Interact with experts and ask questions.
- Explore career paths and gain knowledge to succeed.
Attending the program provides a valuable opportunity to learn, grow and succeed in the manufacturing industry. It can help young adults ages 14 to 20 understand the industry, connect with professionals, and explore different career paths.
Those participants signing up for the program will be "Exploring" the manufacturing and business career field. They'll visit a variety of local manufacturing companies and learn what is unique about their operations. They will learn how they handle various business operations from marketing and online sales to managing business operations and logistics.