ADK Cub Hike-O-Ree 2022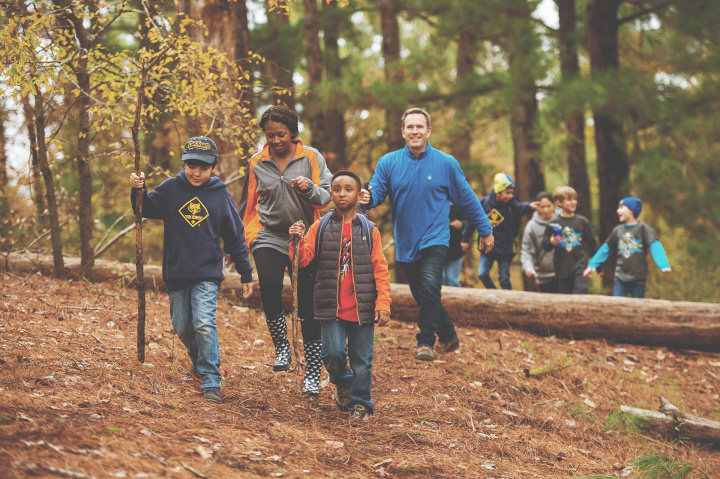 Date:
Oct 1, 2022
Location:
Herkimer College - Hike Trails
100 Reservoir Rd
Herkimer, NY 13350
Location Phone: (315) 866-0300

When: October 1, 2022
Distance: The length of the hike is .6 miles on the nature trail plus the entire trail system is available at length to be chosen by the participants.
Who: Any Cub from the bobcat candidate to the most experienced Webelos or AOL Cub and
their leaders and family. In addition, if a member wants to bring a friend so they can "test
drive" Cubbing, they would be welcome (and free as guests of the district.)
Times: Staggered starts from 8:30 to 10:30, pick your time
Cost: Cubs will be $10. Leaders with a patch will be $2.50
Payment Update: Cash or a check made out to Leatherstocking Council, BSA No Credit (9/30/22)
Any Cub Scouts who bring a decorated hiking stick to the hike will receive a water bottle.
Park on campus near the soccer stadium and take the path on the left side of it, passing the softball field where the Fall Fest will be starting at noon. The nature trail is on the left near the end of the stadium. there is a large sign marking the walk to the trail and registration. Please remember your roster of youth members who are present.
There is no early registration required. Bring a roster of those attending when you sign in on-site along with payment. An email the week before the event would be appreciated so we can be prepared.
Finally- The Fall Fest will be on all day and we are welcome to participate in the fun, games, and activities. The community will be welcome at our hike
Questions: Dick Prenot at CubEventsADKFH@yahoo.com or text/cell at 845-337-0670