Program Kickoff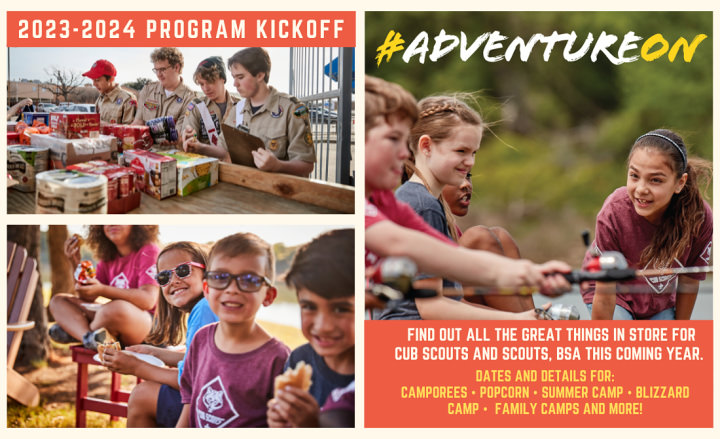 Date:
Aug 12, 2023
Location:
All Council Properties
1401 Genesee St
Utica, NY 13501
Location Phone: 315-735-4437

It's time to get ready for another year of Scouting! This year the Leatherstocking Council is having a Council-wide Program Kickoff. This event will be one of the most important Scouting meeting you will attend this year.
Unit leaders, popcorn kernels, interested parents and anyone who will make your scouting year great should attend.
We have partnered with all the districts. You will receive information on District and Council events, training, popcorn dates, deadlines, updates, reports, and other helpful information you will need to ensure a great Scouting program.
We will be serving a meal for all in attendance, Registration will be open soon.