2024 Eagle Scout Dinner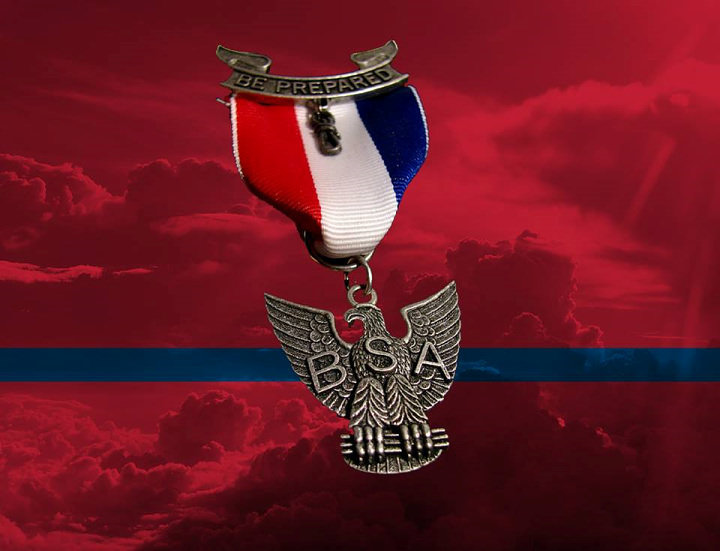 Date/Time:
Jan 7, 2024 1:00 pm to 4:30 pm
Location:
Carriage House Event Center
790 Southside Drive
Oneonta, NY 13820

Reserve your spots by December 19th.
On January 7th, the Leatherstocking Council will celebrate the lifelong achievements of the young people who have attained the rank of Eagle Scout in 2023. This very special event will be held at the Carriage House Event Center
To achieve the rank of Eagle, Scouts must progress through a series of advancements that become increasingly more difficult and complex, requiring mastery of outdoor skills, citizenship, leadership and community service. Only 2% of approximately 100,000,000 Scouts across the United States have reached the rank of Eagle since 1910. Within the Leatherstocking Council, we are proud to report that number is closer to 6%.
No cost for 2023 Eagle Scouts!
Location & Time:
The Carriage House Event Center
790 Southside Drive
Oneonta, NY 13820
Dinner Menu:
Bake Chicken
Three Cheese Baked Ziti
Meatballs in Sauce
Sausage and Peppers
Oven Roasted Potatoes
Garden Salad
Rolls and Butter
Coffee, Tea, and Soda
Cake
Main Speakers:
Council President Kirk Evans
Keynote speaker- Garry White, Retired Rear Admiral
Youth Speaker - Eagle Scout Carter T. Troop 33
Honor your Eagle Scout with an Ad:
$25- 1/4 Page Ad
$50- 1/2 Page Ad
$100- Full Page Ad
New Donation Option
Event Sponsor
Sponsor a 2023 Eagle's Meal
2023 Eagle Scout Dinner Tickets
Each personal ad will appear in the Dinner Event's Program Booklet in the style and size of your choice. Individual Eagles can be recognized with ad samples 1 or 2 or you can recognize up to 5 Eagles with ad samples 3 or 4. Please check the box next to the ad sample you wish to use. Fill in the information below the ad, then indicate the size of the ad in the payment area at the bottom of this sheet. Ads cannot be changed from templates and must use follow the template provided within the registration below.