OA Fall Induction / Beaver Weekend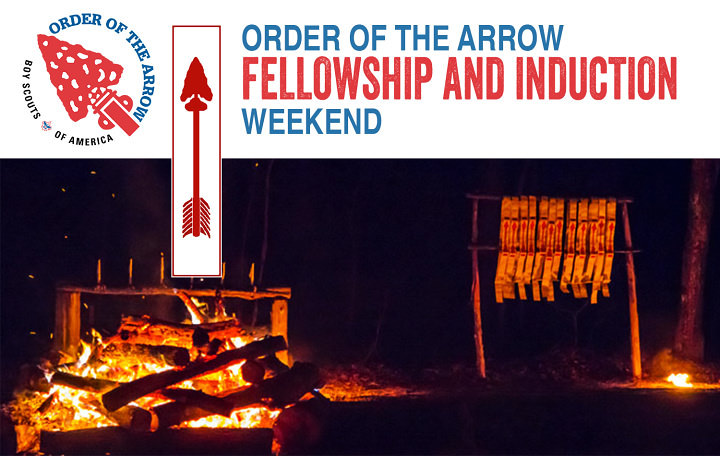 Date/Time:
Sep 16, 2022 6:00 pm to Sep 18, 2022 10:00 am
Location:
Camp Kingsley (Tents, Lean-Tos)
5328 Tuffy Road
Ava, NY 13303
Location Phone: (315) 942-2511

Congratulations to the newest candidates who will complete their induction into the Order of the Arrow is Scouting's National Honor Society this weekend!
This weekend will feature inductions for new members, Brotherhood membership conversions, service opportunities, training features, and activities.
All attendees must show a completed current BSA Annual Health & Medical Record (parts A-B) at the time of event sign-in.
WHO:
Newly elected candidates for membership
All Arrowmen
WHEN:
September 16, 2022; 7pm Fri - 10am Sun
Current OA members, Please arrive at Camp Dining Hall by 6:00 PM Friday Night
New OA Candidate check-in Begins 7:00 PM Friday Night

WHERE:
Camp Kingsley, Ava NY
COST (includes Program and Meals):
Induction Candidate (Newly Elected Member) $50
Member $10

TO BRING:
Full Scout Uniform (expected to wear for Saturday night ceremonies & banquet)
clothes for work projects including work gloves
water bottle
regular equipment needed for an overnight camping trip including tent and backpack to carry/store all personal gear (cooking gear not needed)
Brotherhood Conversion
We will also be offering a Brotherhood Conversion to all our members who have been active in the Lodge for at least 6 months.
Brotherhood eligible members will receive an e-mail in the coming weeks with more information and a chance to take part in an online study session with our Lodge Officers.