CampMasters Popcorn Sale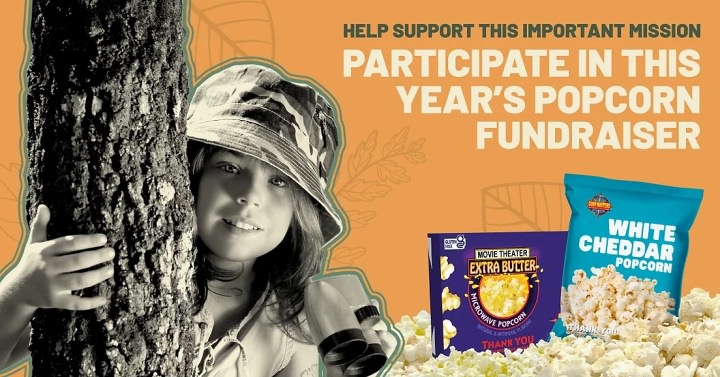 Campmaster's Popcorn is made exclusively for sale by the Boy Scouts of America units. It's our largest annual fundraiser running mid-August through the end of October. This annual council-wide fundraiser assists local units in raising money for summer camps, adventures, supplies, registration fees, and advancement badges. Money raised at the council level contributes to valuable programs such as training volunteers to be better Scouts, lowering the cost of the program for Scouts, and sustaining camp facilities. Purchasing popcorn outside of a retail store (show-and-sell) or ordering popcorn (take-order), is the easiest way to help units raise money. Over 70% of all sales dollars remain here to support our Scouts at the council and the unit level.
Popcorn Selling Options
Take Order
A Scout goes door to door with a take order form with a parent or a buddy, the customer writes their order on the form, and the Scout returns to deliver the product and collect payment in a few weeks. Checks should be made out to the unit and the unit submits one check to the council. Remember always to say "thank you" to the person purchasing the popcorn.

Show-N-Sell
The unit works as a team at a location(s) to show its products and to make immediate sales after getting permission to sell in front of a business, storefront, or other location. Checks should be made out to the unit and the unit submits one check to the council.

Online
Allows Scouts to sell online to family and friends. There is an online account available for each individual unit and/or for each individual Scout. Sales generated online qualify toward Scout Rewards and scholarship credit.
**Note: All Popcorn & Prize Orders MUST be placed using the Online Ordering System**
Accepting Credit Cards
You and your Scouts can now accept credit cards! This link takes you directly to the page to sign up:
www.payanywhere.com/campmasters